Description
Upgrade your outdoor experience with the Kinger Home Outdoor Steel Propane Gas Fire Pit. The portable gas fire pit is ultra-lightweight and easy to move, making it the perfect accessory to your adventures. The  fire pit measures 20" L x 20" W x 12.2" H, making it the perfect compact size for travel without compromising functionality. Everything is pre-installed which means no complicated setup or fancy tools! All you need is a standard compact 20 LB propane tank to connect. The 10 FT hose allows for storage of your tank a safe distance away from the flame. An easy-to-use push start valve knob allows for complete control over the flame height; you don't even need a lighter! The included lava rocks give it a lovely ambient flickering effect. The outdoor firepit burns at a toasty 52,000 BTU and is sure to keep you and your loved ones warm no matter the weather. With spark-free ignition and smoke-free flame, this propane camping fire pit is a campground friendly alternative to a traditional pit. Please be advised that you may need to check any fire restrictions before an outing. You no longer need to worry about cleanup after a long ashy night around the fire; with this fire pit, all you need to do is load your car and go! Add this to your outdoor arsenal for road trips, camping trips, RV travel, tailgates, beach parties, or even to your backyard barbecues! 
20" L x 20" W x 12.2" H
Free accessories
No assembly required
Free shipping
Payment & Security
Your payment information is processed securely. We do not store credit card details nor have access to your credit card information.
A must-have for your outdoor arsenal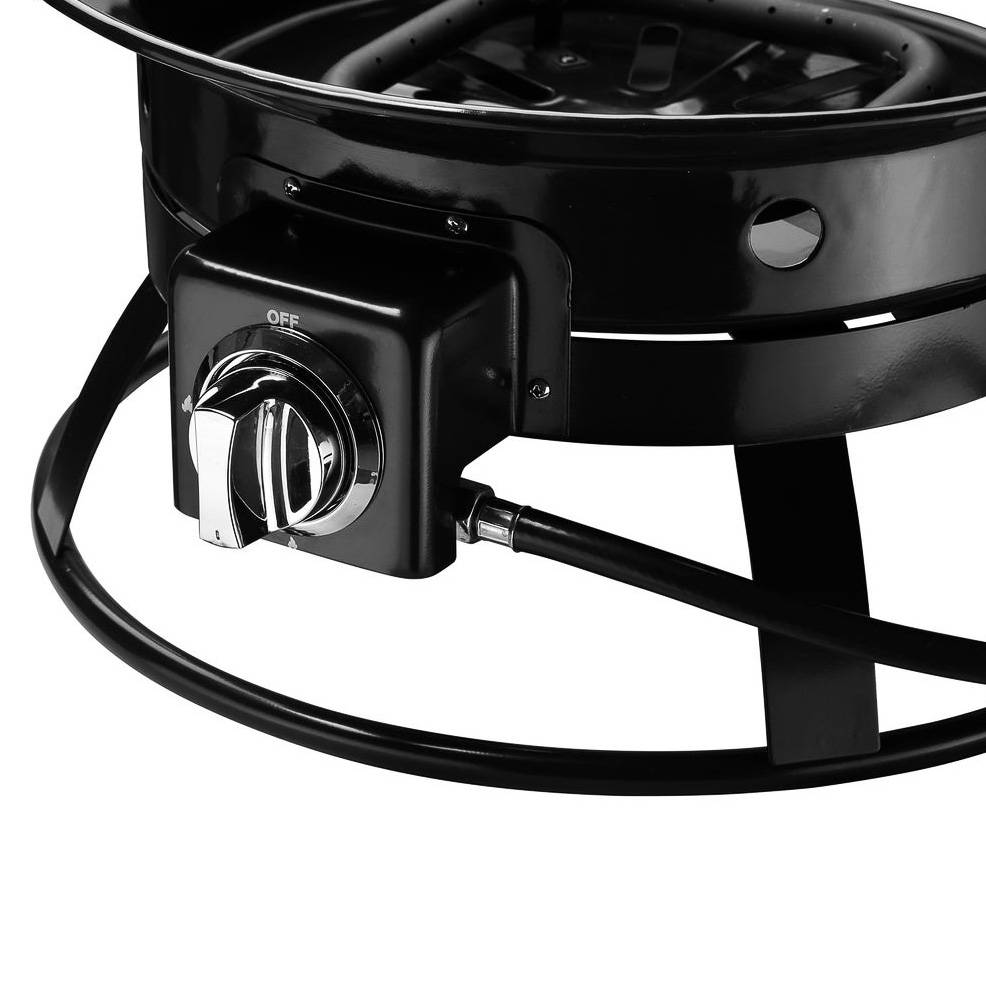 Everything is pre-installed so that all you need to do is plug in your propane tank. The controls are easy-to-use with a push start ignition system and flame control dial. We made it so easy that you don't even need to remember to bring a lighter!
Once you try the Kinger Home Portable Propane Fire Pit, you'll never want to go back to a traditional fire pit. Say goodbye to expensive, bulky firewood and messy campground cleanups. All you have to do is grab and go with this compact portable fire bowl.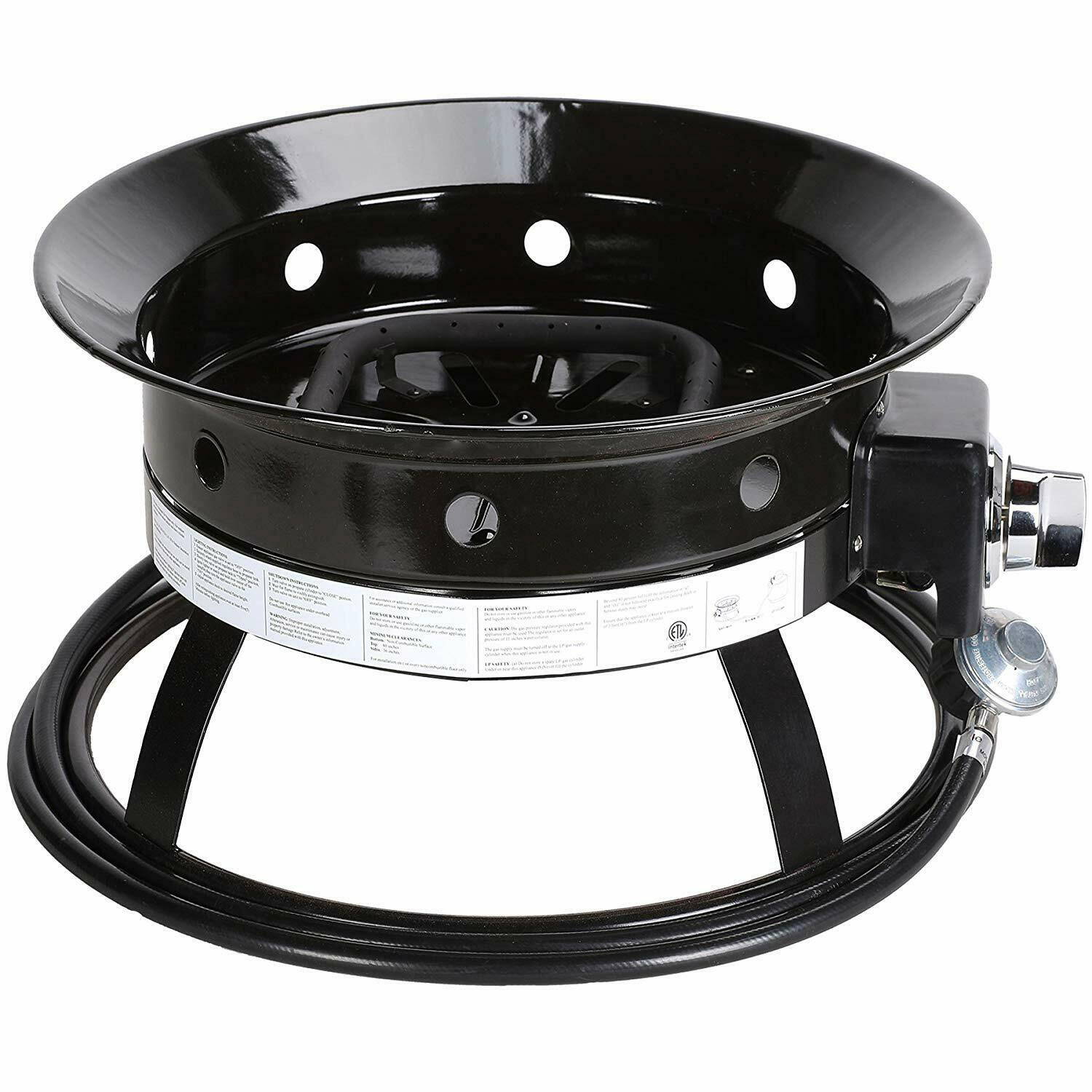 The steel frame and stainless-steel burner are designed for long lasting use while remaining ultra-lightweight and portable for all of your weekend adventures. The control knob is extra sturdy so that you don't have to worry about any parts breaking.
How do I set up the fire pit?
No assembly is required! All you need is a standard propane tank and it is ready to use.
Yes. The flame is completely controllable with the easy-to-use push start valve.
Are the lava rocks included?
Yes, the accessories are included with purchase of the set.
Can I roast marshmallows over the fire pit?
Yes. Be sure to keep the burner and tray clean so as not to affect the flavor of your food, but it is safe!
Nope! All that's needed is a propane tank and you're ready to use your fire pit.
Great fire pit!
This was a gift and I was told how much they are enjoying this easy to use fire pit. He loved the heat that it puts out, the fact that no wood is needed, and it can be easily transported for camping trips. Wish I had one myself!
Great item...we will be using it tonight
What a delight!
We used this the other day in the back yard patio. It was so eash to use and what a pleasure to opperate and sit around! It is just what we were looking for.
just plain simple
all around nice for short stays on the patio.
Best portable fire pit around
Works great....great value