Description
Needing a getaway so you can kick back and relax with a glass of wine after a long week? The Kinger Home Lily Dining Set in Antique Bronze is sure to transform a space into your perfect zen abode. This set was designed to be a long-lasting addition to your home. Crafted from cast aluminum with a powder coating, it features an oil-rubbed antique bronze finish with some subtle texture to the surface. This coating helps to protect your pieces from the elements and keeps them rust-free. It also makes cleaning a breeze: just use a dry or damp rag to wipe down, and you're ready to enjoy! This metal patio set can be used anywhere for a stunning look that you're sure to love. It's perfect on a patio for backyard family dining or by the pool for summer barbeques! The chairs are designed to keep you comfortable during extended use; the open, woven backs offer a modern design while offering ample support with a slight curve for relaxed posture. The base of the seat features a tighter lattice-weave pattern that matches the table for a cohesive look. The spacious dining table's weave gives a nice airy look and feel while remaining sturdy for practical use. In need of some shade? The table even has a 2" hole for umbrellas on those extra-sunny days! We know how important your outdoor living is, so we design with you in mind to give plenty of table space while also saving square footage. You can comfortably fit four chairs and squeeze up to six around the dining table. When not in use the chairs push nicely under the table so that you have as much space as possible.
Table dimensions: 33" L x 33" W x 29" H
Chair dimensions: 15" L x 16" W x 35" H
Free shipping
Hardware included
1 year warranty
Payment & Security
Your payment information is processed securely. We do not store credit card details nor have access to your credit card information.
outdoor living starts here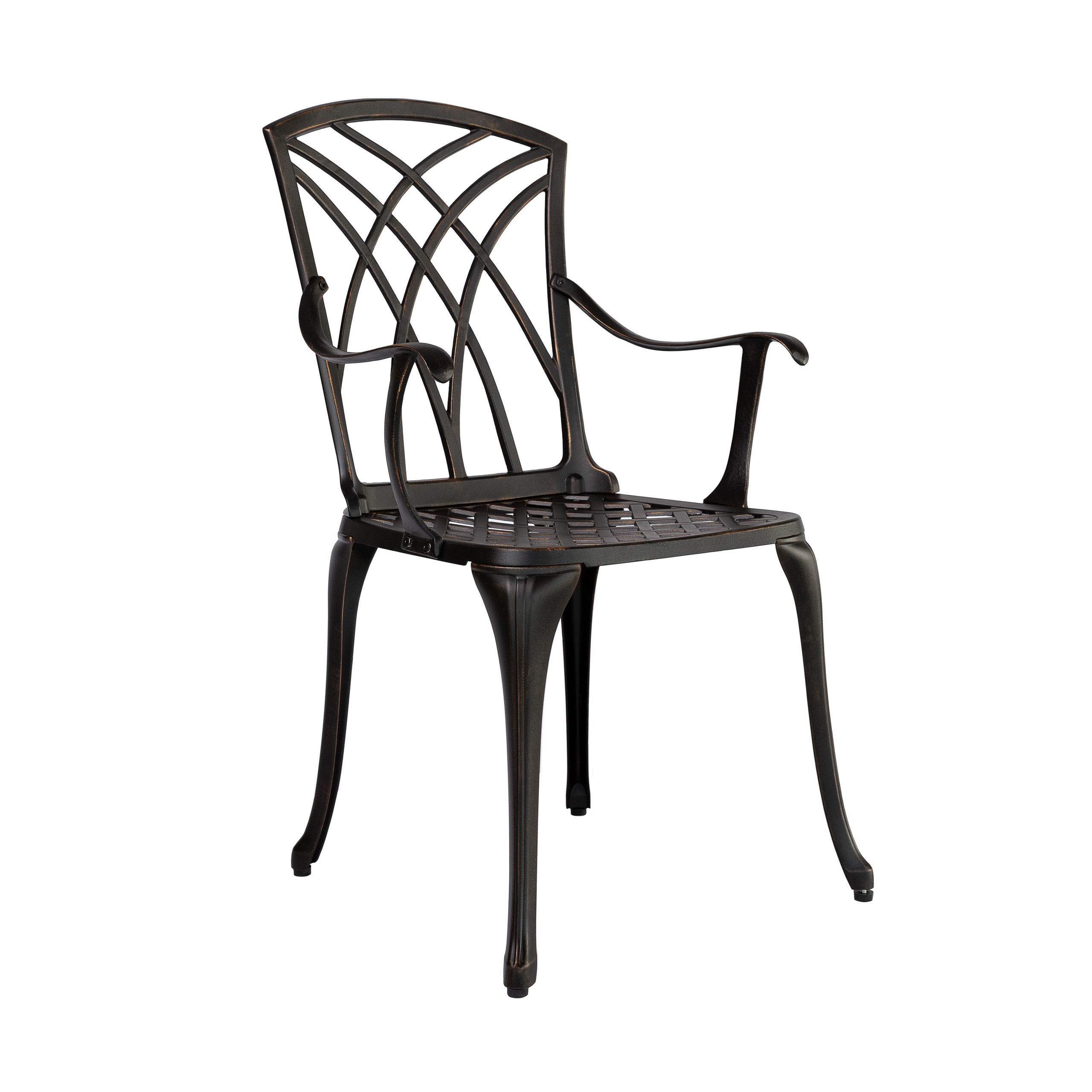 The lattice-weave chairs are designed with a slightly curved backrest to give you utmost support. The seat is comfortable enough that you'll want to lounge there all day long! You can also add a plush cushion for a splash of color. Ground levelers are included to reduce wobbliness for easy use!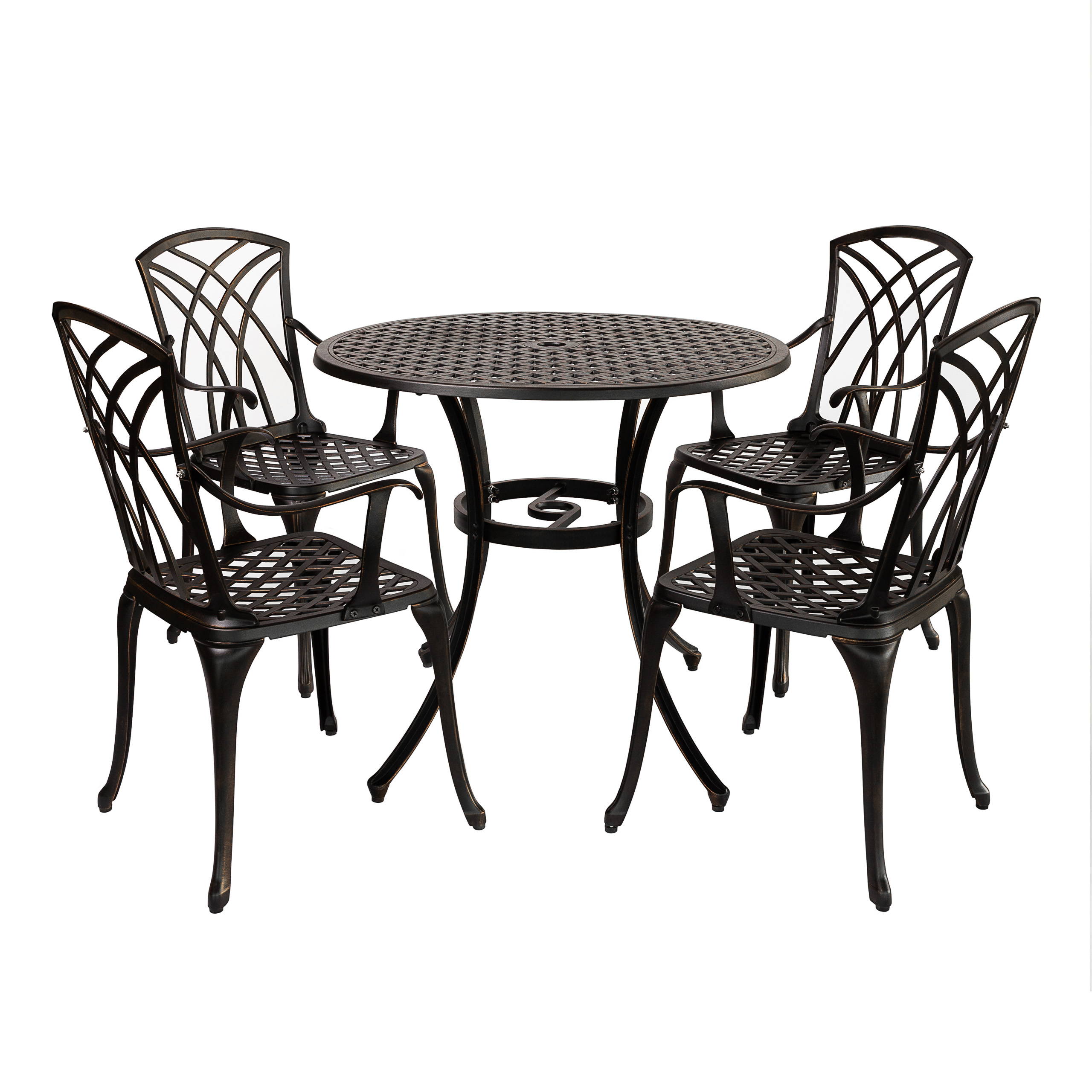 the perfect finishing touch
The versatile design helps to utilize your outdoor space while remaining compact and easy to move. This set is perfect for balconies and patios, porches, gardens, and even poolside. You'll be the designated family BBQ host for the foreseeable future with the Lily 5 Piece Dining Set!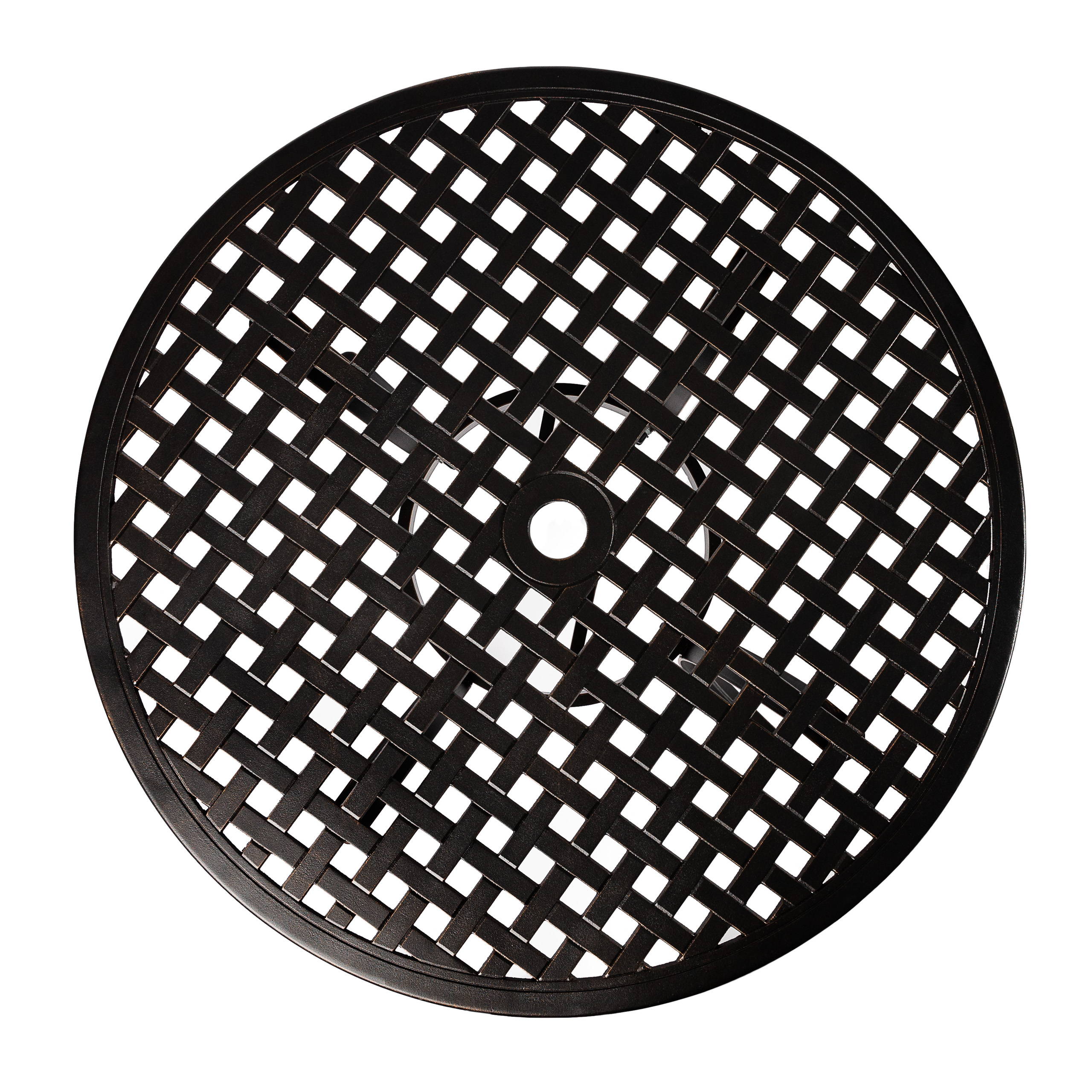 The lattice-weave table features a unique design that is sure to make your outdoor area stand out. With this much space, this table is perfect for dinner parties and game night on the patio. When it does need a wipe down, all that is needed is a damp towel to have your set looking brand new.
Are the chairs stackable?
No, this set is not stackable.
What is the warranty on this set?
We provide a 1-year limited warranty on all Kinger Home Patio Sets for any manufacturing defects, missing parts, or issues with shipping.
What's the best way to clean the set?
The best way to clean your Kinger Home Patio Set is with a damp towel.
Do all items ship together?
The set will arrive in multiple boxes: 1 for the table and 2 for the chairs. It's common for these to arrive on separate dates, so please check your tracking information for exact delivery dates or reach out to our customer service team for shipping updates.
What tools do I need to assemble my set?
All tools required to assemble the set are included with the product.
Where is my order being shipped from?
All orders are sent from our Southern California fulfillment centers.